Dining Options

SAVOURY
| | |
| --- | --- |
| Kosher Beef Hot Dog (GF) | $ 8.00 |
| Veggie Dog (Vegan) | $ 9.00 |
| Jumbo Pork Smokie | $ 10.00 |
| Bratwurst | $ 10.00 |
SNACKS
| | |
| --- | --- |
| Popcorn | $ 5.00 |
| Kettle Corn | $ 6.00 |
| Twizzler Nibs | $ 4.00 |
| Assorted Muffins | $ 3.00 |
| Candy Cup | $ 3.00 |
| Maynards Candy Bag | $ 3.00 |
| Two-Bite Brownies | $ 3.00 |
| Chips | $ 3.00 |
| BBQ Peanuts or Trailmix | $ 2.00 |
ICE CREAM
| | |
| --- | --- |
| Oreo Sandwich | $ 5.00 |
| Drumsticks | $ 5.00 |
| Fudge Bar | $ 3.00 |
| Magnum Bar | $ 6.00 |
| Deluxe Nut Bar | $ 5.00 |
| Ice Cream Sandwich | $ 4.00 |
| Popsicles | $ 3.00 |
DRINKS
All pricing includes GST – Enjoy the Show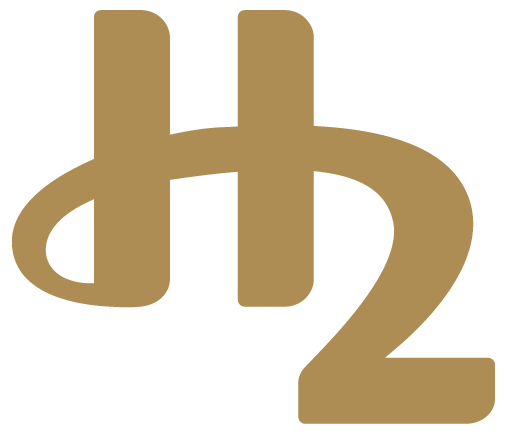 H2 KITCHEN + BAR
Present your TUTS tickets at the H2 Kitchen + Bar to receive an exclusive 10% discount!
At The Westin Bayshore, Vancouver tests the boundaries of southern cuisine with a focus on smokehouse classics made better by a curated selection of bourbons, whiskeys and spirits. We know BBQ is serious business – slow and steady wins the race. Designed by Pitmaster and Restaurant Chef Homer Baisa, our evolving menu is an explosion of flavour, featuring grilled and smoked new additions, including brisket, pulled pork, and side ribs. Experience our family-style comfort foods from our modern dining hall or expansive garden-side terrace overlooking the Coal Harbour Marina and the North Shore Mountains. What more could one ask for?
STANLEY PARK BREWPUB & RESTAURANT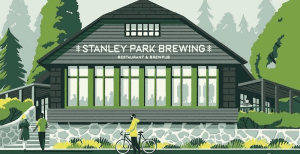 Located at the Beach Avenue entrance of Stanley Park, our Brewpub & Restaurant offers a casual west coast-inspired menu, and a rotating selection of award-winning favourites, with new, innovative beers brewed on-site. Swing by and experience one of the most unique brewpub settings in Vancouver, and let your taste buds wander. Dine-in reservations can be booked online through OpenTable or you can call them at 604.681.0460.
BICYCLE BISTRO (VANCOUVER AQUARIUM)
Visit Bicycle Bistro at Vancouver Aquarium, open daily until 8pm during the summer months. From the West Coast inspired menu, to exclusive pet menu and pet-friendly patio, it's the perfect stop while visiting Stanley Park. Bicycle Bistro also offers customizable 2 and 4-person picnic menus, with fantastic picnic backpacks.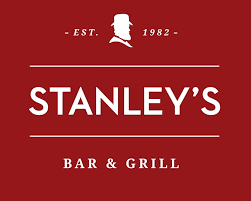 Right across from the Theatre entrance is Stanley's Bar & Grill located in the Stanley Park Pavilion.

Featuring a west coast inspired menu, guests can enjoy some of BC's finest craft beers or sip a glass of chilled BC wine from the sun drenched deck overlooking the Stanley Park gardens. Open for lunch and pre-show dinners. For menu and more information, click here, or you can make an online reservation. NOTE: Check hours, as restaurant has been closing early.